45 MINUTE BUSINESS BREAKTHROUGHS
Download Your FREE Copy Today...
As a business owner or entrepreneur, if your struggling right now to generate more leads and clients for your business, and you need to find immediate ways to dramatically increase your bottom line, then you read this Small Business Marketing Strategies book and I'll show you how to make these issues disappear forever…
45 MINUTE BUSINESS BREAKTHROUGHS |Small Business Marketing Strategies
How I find $10k in any business in under 45 minutes GUARANTEED!
This book will walk you through a process I've developed to find any business a minimum of $10,000 in just 45 minutes.
8 Simple Strategies - That are Proven Revenue Generators
More Leads – Marketing Advertising
More Leads – Joint Ventures
More Conversions – Drip Campaigns
More Transactions – Upsell / Cross-Sell
More Transactions – Expand Product / Service Offerings
Higher Prices – Bundling
More Profit – Increase Pricing / Internships
All this in just few pages-So whats stopping you?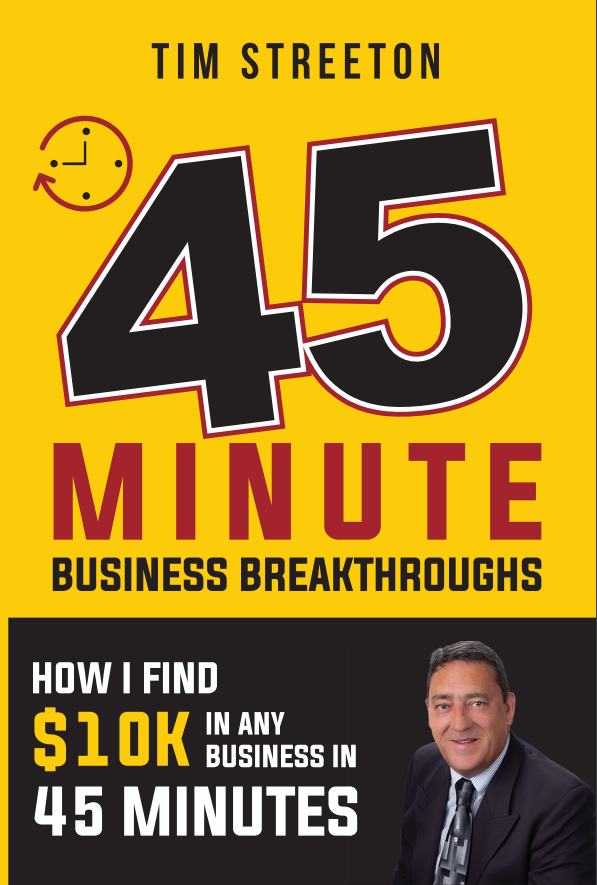 All of these strategies and much more can be found in our E Learning Platform check it out and take a no obligation guided tour. Just click here.
You can also take a look at our other FREE business resources here.
Discover How We Can Implement These Strategies In Your Business! Just Click Here!